As much as we New Englanders love our AWD Subaru chariots to get us to/from wherever we need to go no matter what the conditions, the word phrase "refined ride" isn't exactly part of their brand vocabulary.  Utilitarian is just one  word that comes to mind when describing an older Forester or bare bones Impreza, and it seems Subaru was listening to consumers as is evident in the newly redesigned Impreza.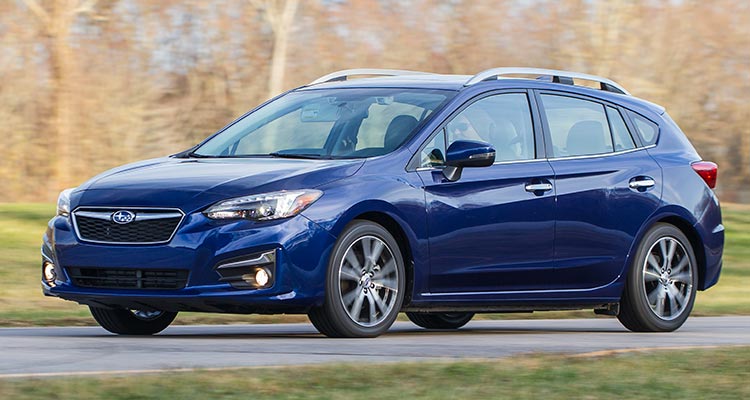 For 2017, Subaru has announced to the AWD faithful that their new Impreza (based on an all-new, shareable platform) will be quieter, ride better, and be an all-around more comfortable vehicle.  Sure, they've been saying that for a little while and with the exception of the Outback or Legacy, their vehicles have remained relatively "tinny".  However, this is now a completely different ball game.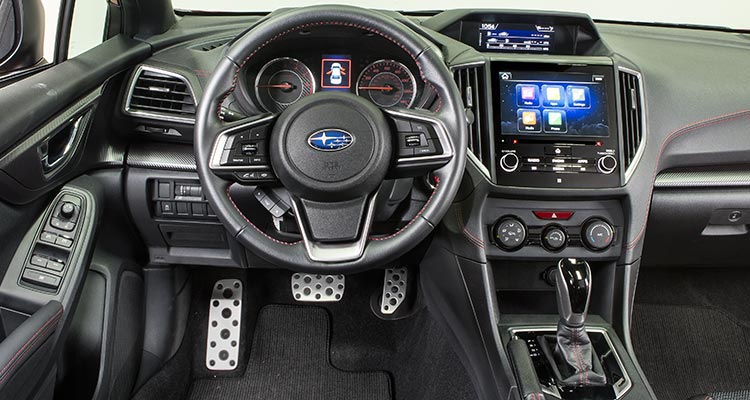 At first glance, not much appears to have changed.  The updates to the exterior are there (but subtle) and while the interior does benefit from some choice upgrades like a nice big touch screen and soft-touch materials, it isn't a completely different vehicle, and for good reason.
The biggest changes become apparent when you get it out on the road.  Noise, vibration, and harshness (NVH) levels have been reduced significantly and overall the cabin feels much more solid than past generations.  Steering response is great and the vehicle feels much more planted on the road, all adding to the image of a vehicle that really can "do it all" and be reasonably priced.  All of a sudden, you realize that Subaru took all of the successful aspects of the old Impreza, and simply refined it to the point where it functions as a much more comfortable vehicle without losing the Subaru character that people love.
As a whole, the new Impreza has certainly upped it's game.  As pricing stays relatively flat, it will likely now appeal to buyers looking for the functionality of an AWD hatchback but want a little bit more refinement than hat was previously available at Subaru.  This new platform will be shared with other vehicles in the lineup so we look forward to driving the CrossTrek and Forester, among others.  Time will tell if this is what Subaru was going for, but we're predicting that this can only mean good things for the unofficial car manufacturer of New England.